About Our Book Group:
All are welcome to participate.
Get the book; read (or listen on audio); join the discussion!
Discussions are held virtually on Zoom (see below or check the calendar for the link), generally on a Tuesday evening.
What We're Reading Currently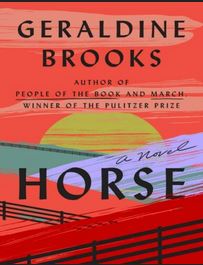 We had a good discussion of "Caste."  Everyone struggled with the intensity of the topic and sadness of the topic, but all also agreed that it was an extraordinary book. 

Now we all are ready for a good novel. So we are going to turn to one of our favorite authors, Geraldine Brooks. Her new novel, "Horse," is another example of her mastery of the historical novel. It is a new book, so it may be hard to get in libraries, but it sounds great and we can't wait to read anything Brooks writes. It is also a little longer than we usually take on, but we have until October 25, until our next meeting. Here is a description of "Horse":
An Amazon Best Book of June 2022:  Despite the simplicity of the title, Geraldine Brooks' latest novel is a heart-pounding American epic that gallops backward and forward in time to tell a story about race and freedom, horses and art, and the lineage of not just ancestors but actions. In present day, we meet Theo Northam, a Black art historian who is researching 19th century equestrian paintings, and Jess, a bone specialist who is called to help uncover an old horse skeleton lodged somewhere in the Smithsonian. And flash back to the 1850s, there is Jarret Lewis, an enslaved groom for Lexington—a horse that will become the fastest thoroughbred ever to race—who desperately wants to be free but will do anything for the horse he's raised. Weaving together these different narratives, Horse tells a distinctly American story that shines a light on the legacy of slavery and the pursuit of independence. And, like the races Lexington runs, this is a fast, exciting, and all together remarkable read from Pulitzer Prize winning author Geraldine Brooks. —Al Woodworth, Amazon Editor
We will meet at 7:30 on Tuesday, October 25, on CCH Zoom.

Past Book Group Selections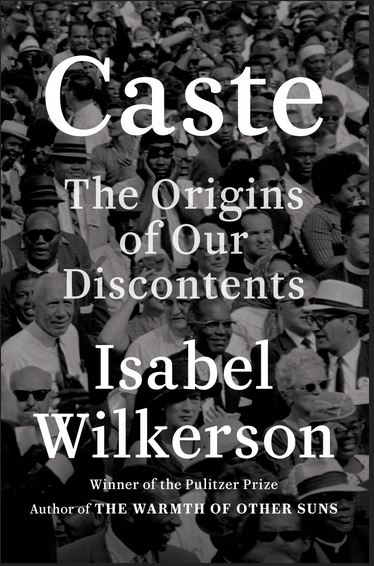 The summer book selection is Caste: The Origins of Our Discontents, a nonfiction book by the American journalist Isabel Wilkerson, The book describes racism in the United States as an aspect of a caste system – a society-wide system of social stratification characterized by notions such as hierarchy, inclusion and exclusion, and purity. Wilkerson does so by comparing aspects of the experience of American people of color to the caste systems of India and Nazi Germany, and she explores the impact of caste on societies shaped by them, and their people.
The discussion group met virtually on Tuesday, September 6, 7:30 PM.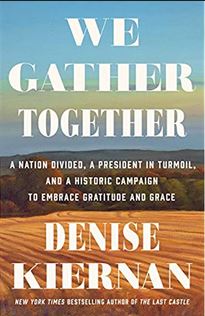 The May book selection resonates with our Congregational heritage (though it may question some of our myths) and encourages gratitude (something needed today). It is "We Gather Together: A Nation Divided, a President in Turmoil, and a Historic Campaign to Embrace Gratitude and Grace," by Denise Kiernan. It is the story of Sarah Josepha Hale and her campaign to make Thanksgiving a national holiday.
This discussion group met virtually on Tuesday, June 7, 2022