About Our Book Group:
All are welcome to participate.
Get the book; read (or listen on audio); join the discussion!
Discussions are held virtually on Zoom (see below or check the calendar for the link), generally on a Tuesday evening.
What We're Reading Currently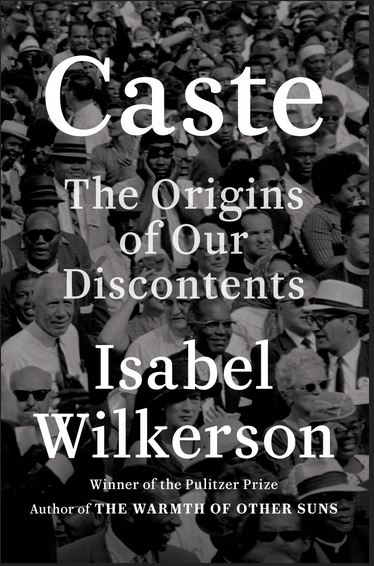 The summer book selection is Caste: The Origins of Our Discontents, a nonfiction book by the American journalist Isabel Wilkerson, The book describes racism in the United States as an aspect of a caste system – a society-wide system of social stratification characterized by notions such as hierarchy, inclusion and exclusion, and purity. Wilkerson does so by comparing aspects of the experience of American people of color to the caste systems of India and Nazi Germany, and she explores the impact of caste on societies shaped by them, and their people.
It is longer than our usual monthly selection, so you have time to read it over the summer.  Join us for the discussion on Tuesday, September 6, 7:30 PM, on CCH Zoom.
Past Book Group Selections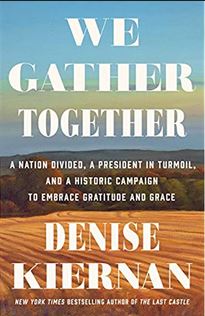 The May book selection resonates with our Congregational heritage (though it may question some of our myths) and encourages gratitude (something needed today). It is "We Gather Together: A Nation Divided, a President in Turmoil, and a Historic Campaign to Embrace Gratitude and Grace," by Denise Kiernan. It is the story of Sarah Josepha Hale and her campaign to make Thanksgiving a national holiday.
This discussion group met virtually on Tuesday, June 7, 2022